Devtra was founded in 1989 to provide equipment safety training to help businesses improve workplace safety.
Twenty-five years later, we're still helping companies become safer—although now we're doing it with The Checker, the inspection checklist system we debuted in 2000.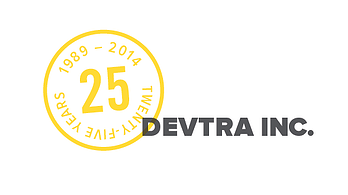 I think a key reason we've made it this long is that we genuinely care about safety. It's something we're passionate about, and I believe that passion comes through in our inspection checklists and in all our interactions with customers.
When we were providing equipment safety training, we felt an immense responsibility to the people we were training. We realized that our instruction could save their lives one day. When we started The Checker, that attitude never changed.
We accept nothing less than producing the best checklists possible because we know a properly conducted inspection can keep people from getting hurt.
The Past
In 1989, the safety industry in North America was much different than in it is today. Occupational safety and health wasn't even much of an industry. In Ontario, we had virtually no competition in offering training on equipment safety—and the situation in the U.S. was similar.
Even in 2000, when we started The Checker, the emphasis on safety was far less than it is today. More companies realized the critical importance of workplace safety than they did in 1989, but not many appreciated the vital role of inspection programs in improving safety.
Using checklists created by experts, designed for each specific type of equipment being inspected, was a novel idea.
The Present
Now no serious company ignores occupational safety and health, and formal internal inspection programs are widespread. What's changed to make safety (and inspections) more of a priority? A few things:
Increased public awareness of the social costs of occupational hazards has led to tighter regulations.
Smart businesses are paying attention to the enormous costs of poor safety.
Industries and equipment have become more complex, often resulting in a higher level of danger.
There's a growing realization of the direct relationship between a strong inspection program and a high level of safety.
An increasing number of companies are appreciating the liability protection and regulatory good will that documented voluntary inspections can provide.
The troubling reality is that safety still doesn't get the emphasis it should among many companies, and the value of professionally designed, equipment-specific checklists is still not sufficiently appreciated by a lot of executives and safety professionals. But things are definitely getting better.
The Future
You don't last 25 years without adjusting to the times, and that's what we're going to continue doing.
We're very excited, for example, about how mobile technology can improve inspection processes, and we've launched The Checker Software in response. This SaaS service integrates mobile inspection forms with inspection management software.
As industries, regulations, and technologies continue to evolve, so will we, using the lessons we've learned in the past 25 years to guide us moving forward.
Takeaway
Devtra offers a big thank you to all the customers we've had the pleasure of serving over the past 25 years. We hope you'll be a part of our next 25!
If you haven't tried The Checker yet, what are you waiting for? It's simple and inexpensive to get started with this 21st century safety tool.