When we talk with people about using inspection software rather than paper forms to perform their organization's audits and inspections, they often tell us they're worried about operating system incompatibility.
With so many operating systems common in business use—Windows, Android, OS X, iOS, Linux, Blackberry, even Chrome OS—this concern is quite understandable.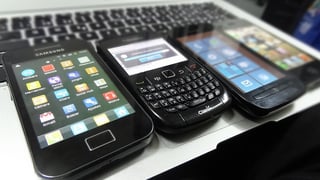 Different divisions, departments, etc. within the same organization often assign their personnel different types of devices for use at work, resulting in a mish-mash of the various operating systems. Some enterprises even have a BYOD (bring your own device) policy that naturally leads to a diversity of devices and operating systems.
That's why we get questions such as:
Will inspection software apps designed for use on mobile operating systems be able to easily communicate with PCs running Windows in the office?
Can someone using an iPad and someone using an Android device both make use of the inspection software?
What if the personnel doing the inspecting use Blackberry phones: Does that mean we have to use an inspection software app designed for Blackberry?
When responding to questions like this, we always have an answer: The Checker Software.
The Checker Software appeases any concerns about incompatibility because it works on any operating system. Our software can do that—without any IT help—because it isn't an application you must install on the device(s) of anyone who uses the software. Instead, you access the software on the internet and run it through your browser of choice.
The advantage of this universal compatibility is obvious. You gain the benefits of inspection software but don't have to worry about the cost and hassle of outfitting everyone with the same type of device or tasking IT with a major integration project.
Takeaway
The Checker Software is a highly effective inspection and audit solution that will work for everyone in your organization who needs to use it, regardless of the operating system they might have on their work device.
Image courtesy of Carlos Varela, Creative Commons.