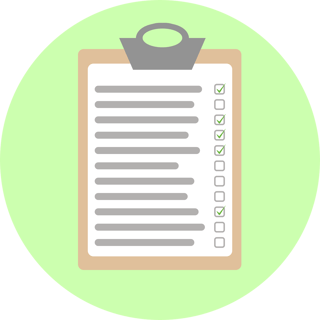 Audits and inspections keep people safe and help businesses run more efficiently, and so we want to encourage our customers to do more of them … not less.
That's why we when we sell The Checker Software audit/inspection checklists, we don't charge in the traditional way—per checklist used. This pricing model disincentives organizations from doing all the inspections they should be doing. That's the last thing we want to do.
Instead, with The Checker Software, you can use as many of our checklists as you need, at no extra cost for each checklist (up to a maximum limit that makes sense for your business).
The cost of checklists is minimal compared with the benefits derived, but nonetheless, we don't want anyone to cut back on audits and inspections to save money in the short-term. Our goal is to help our customers succeed, so we want them to do being conducting all the audits and inspections they need to be.
With The Checker Software, you can also add as many users as required, with no extra cost per user. If someone needs access, they can have it without any concern about extra spend.
We believe this approach to pricing is consistent with our mission to promote the use of audits and inspections to increase safety, reduce risk, lower insurance premiums, lower maintenance costs, and provide multiple other business benefits.
Takeaway
With The Checker Software, you never have to worry about cost when deciding whether to conduct an audit or inspection that should be done.