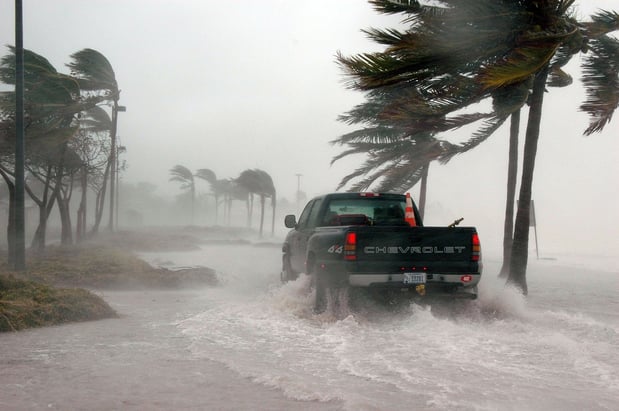 It's been a terrible, tragic hurricane season for the United States and the Caribbean.
With Hurricanes Harvey, Irma, and Maria devastating the Caribbean, Texas, Florida, and surrounding areas, those regions are in a rebuilding mode, trying to recover from the wreckage.
In addition to the many, many homes that must be rebuilt or repaired, municipalities are faced with repair and replacement projects to restore vital infrastructure, and businesses are dealing with damage to their facilities and equipment.
With all this construction taking place, a lot of inspections will be going on, as well. That's why we feel this is a fitting time to point out the importance of inspection checklists in performing inspections that are thorough and accurate.
Particularly with the volume of inspections that will be occurring, effective inspection checklists are needed to ensure inspections identify all defects—whether you're using them to evaluate damage or to repair it. In the rush to return to normalcy, it may be tempting to take shortcuts, and inspection checklists counter that tendency by providing consistent, specific guidance on how to conduct the many inspections you'll be doing.
Inspection checklists also make it easier to manage the large volume of inspections, particularly if the checklists are part of software designed for inspection management.
As the producer of The Checker Inspection Checklist Books and The Checker Software, we of course recommend those solutions to meet the sudden need created by the huge storms. We have hundreds of easy-to-use checklist books, each tailored to a specific type of asset or equipment, with all the detail necessary to determine anything that's wrong. And with The Checker Software, management and coordination of the multitude of inspections is made easy and less costly.
Whatever solution you use, however, the key is to not rush through inspections, despite the urgency to rebuild. Nothing should fall through the cracks, and to prevent that, you need well-designed checklists that are simple enough to use that they do get used. And you also need a coordinated approach to conducting the inspections.
Takeaway
With all the misery and suffering created by the hurricanes, the last thing anyone needs is for insufficient inspecting to lead to more problems—and more cost. As the affected regions are rebuilt, inspections conducted with inspection checklists are essential to make sure the rebuilding is done right.